HOLY TRINITY PARISH WELCOMES YOU!
Holy Trinity is a parish where a genuine love of the Lord is alive and well. Our faith family is ready and eager to welcome you and your family with open arms. As Catholic Christians we seek to proclaim, celebrate, and live our faith joyfully and to express our love for Christ in works of charity.
May you find our website a helpful introduction to our parish and its various ministries and services. Please feel free to contact us, or better yet, come and share our prayer and worship!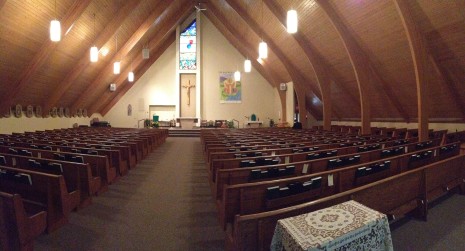 Question of the Week
12TH SUNDAY IN ORDINARY TIME
The Reassurance of Faith
Reading I Jeremiah 20.10–13 (Jeremiah's faith in crisis)
Reading II Romans 5.12–15 (mankind's sin through Adam)
Gospel Matthew 10.26–33 (reassurance to the Twelve)
Key Passage Do not fear those who kill the body but cannot kill the soul. (Matthew 10.28a)
Adult: When has your faith in Jesus been most seriously tested?
Child: What could you do to encourage someone who is feeling hurt?
Glory Be To The Father, And To The Son, And To The Holy Spirit, As It Was In The Beginning, Is Now, And Will Be Forever. Amen!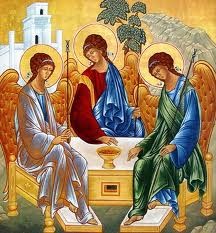 Click here for VBS Registration Form