(Update to Sask Health Public Orders - The Government of Saskatchewan is limiting the size of public and private gatherings to a maximum of 10 people in one room, effective March 26, 2020. Exceptions are provided where two-metre distancing between people can be maintained, such as: workplaces and meeting settings where people are distributed into multiple rooms or buildings; and retail locations deemed essential.)


HOLY TRINITY PARISH WELCOMES YOU!
Holy Trinity is a parish where a genuine love of the Lord is alive and well. Our faith family is ready and eager to welcome you and your family with open arms. As Catholic Christians we seek to proclaim, celebrate, and live our faith joyfully and to express our love for Christ in works of charity.
May you find our website a helpful introduction to our parish and its various ministries and services. Please feel free to contact us, or better yet, come and share our prayer and worship!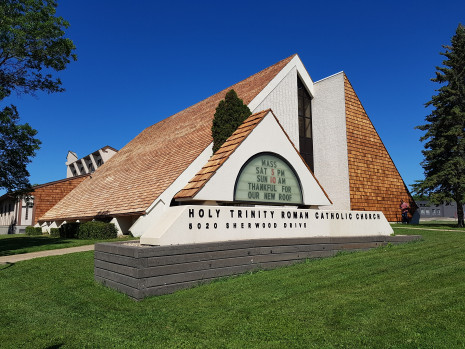 Glory Be To The Father, And To The Son, And To The Holy Spirit, As It Was In The Beginning, Is Now, And Will Be Forever. Amen!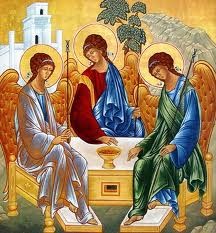 BAPTISM PREPARATION
for parents of infants, small children
Expectant parents also invited to attend. Next class is tentatively Tues. May 19. To register, contact Val Magnuson, Pastoral Assistant, at 306-924-2602. Baptism Preparation registration form here.